Prospective students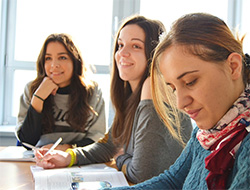 Applications for the selection procedure will be considered from candidates of all ages and nationalities who have an Italian degree (laurea specialistica o laurea magistrale) or any foreign academic qualification recognised as equivalent to the Italian degree by the academic authorities in accordance with inter-university agreements of co-operation and mobility.
Applications will be also considered from candidates who, by the date of the application deadline, have not yet obtained their degree or other foreign academic qualification.
In this case, admission will be accepted conditionally and the candidate will have to submit the diploma di laurea or the foreign academic qualification by the deadline for matriculation, or give up their place.